Click here for Part I– The Basics
I left the course in the spring intending to find a good purse and give off-body carry a try, but never quite found the right purse. Gun Tote'n Mommas purses are probably the best-known, and are really the standard among concealed carry purses.  Their purses are gorgeous, but they're far more fashionable than I am. I had a hard time dropping the money for a GTM if I wasn't 100% sure I was going to use it.
In the most recent class, I had the opportunity to use a few bags I'd missed the first time through. I tore up my hands during the spring class on the zipper access pockets, but didn't have the chance to try a magnet-closed pocket, so I jumped at the first chance I had. Turns out, I hated it. While it was easy to access, reholstering was a problem. I managed, but didn't like it.
I also had the opportunity to try a Ukoala bag, which I've seen good things about, but it tore me up and had no place to store a readily accessible extra magazine. It was okay to draw from, but it felt like drawing from a thigh rig, which is essentially what it is.
One of the best things to come out of sitting through the class the second time was finding the Travelon line of Concealed Carry bags. I immediately fell in love, not only with them being pretty utilitarian (which fits my 'style'), but also with their access.
Travelon, being a luggage company, has put a lot of thought into the security of all of their bags, not just their concealed carry bags. The material is slash-resistant, the zippers have an anti-theft device, and they're sturdy as all get out. I don't know who they tasked to help design their concealed carry purses, but the gun compartment is excellent. The compartment is large with a good hook and loop backing to secure the included holster (not a great one, but we'll get to that in a minute) and mag carrier. The 'locking' zipper is actually pretty easy for the carrier to defeat with minimal practice.
I loved the bag so much that the day following the end of the class, I ordered two: the Slim Bag and the Tour Bag. I've linked directly to Travelon above, but I found my purses on Amazon for a fraction of the price, and I'm reasonably certain they're not knock-offs.
Since I don't usually carry a purse, I didn't have to worry about finding a purse that would carry all my daily crap and a gun and trauma kit. As I'm trying out this form of carrying, I find comfort in having an IFAK with me, as I'ven ever been able to carry one in the past.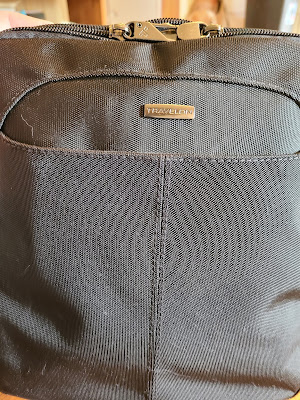 Travelon Slim Bag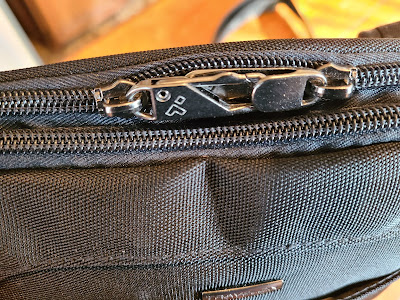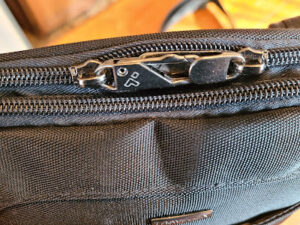 Locking zipper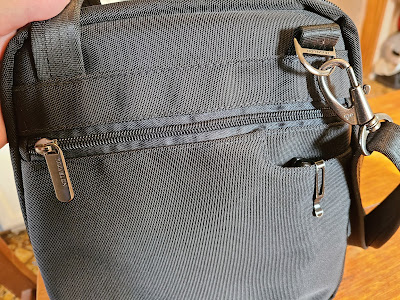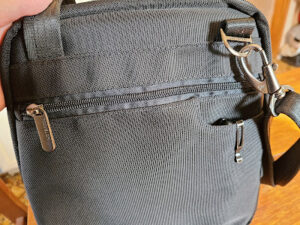 Knife or flashlight pocket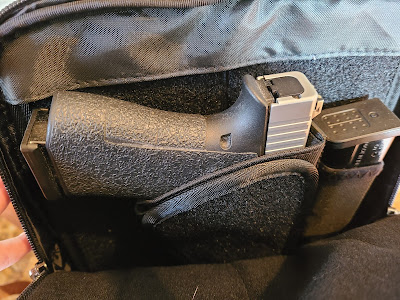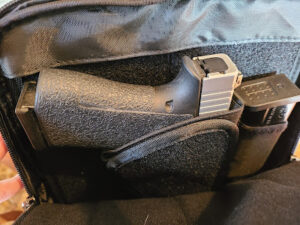 Easily fits a Glock 43x and spare magazine with included holster/mag carrier.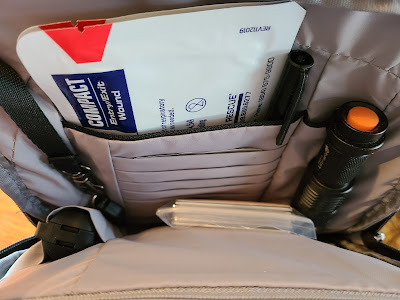 Room for pepper spray, flashlight, and IFAK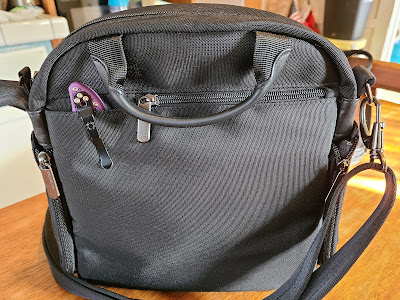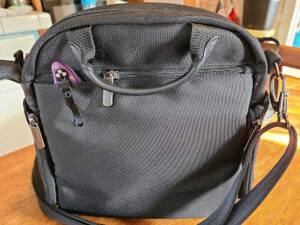 The Tour Bag is bigger than the Slim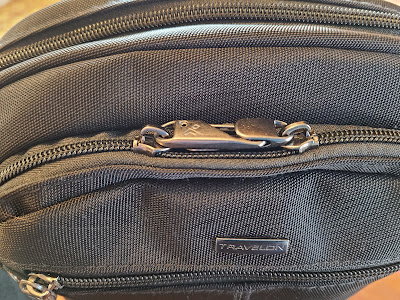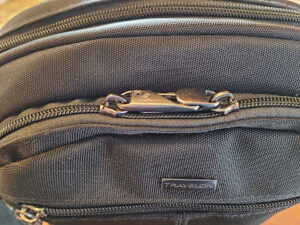 The gun compartment is the middle compartment in the Tour Bag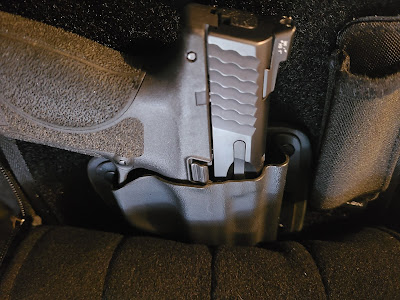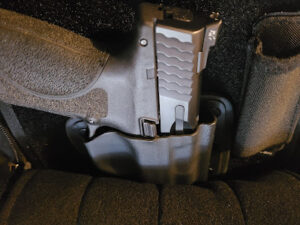 It holds the M&P 2.0 nicely. The mag carrier, though, is a bit tight for a double stack.
The included holster and mag carrier are okay, in fact, I like them better than the GTM ones because the mouth of the holster stays open, which allows safer reholstering. It's sufficient, but I decided to order holsters from CROSSBREED that would hold my guns more securely. The beauty of their modular system is that I can move my holster from purse to purse, or from purse to get-home bag, or to one of their belly bands.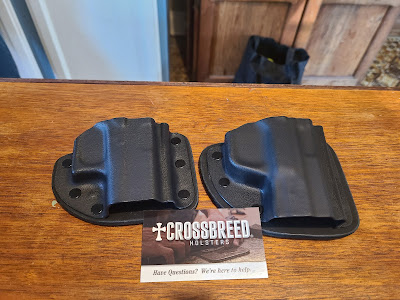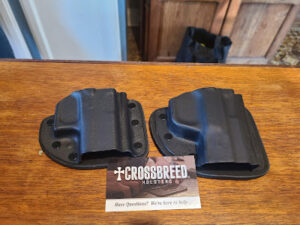 I ordered a holster for the Glock 43X and my M&P 2.0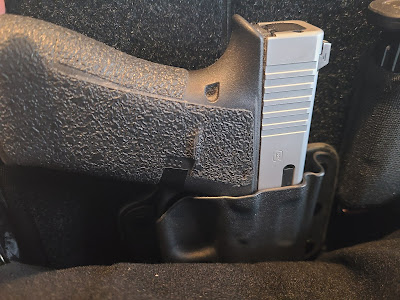 The CrossBreed modular system is a perfect replacement for the Travelon holster.
I fully intend to utilize my Instructor's Certificate and teach off-body carry, but felt like I needed to have some more experience with actually carrying in this manner, so I've spent the last couple of months carrying in a purse. Part III of this series will be a reflection on my change to purse carry.
– Tel
Shawntel is a certified firearms instructor,  shooting enthusiast, and firearms blogger.  She blogs on many firearms related products and classes over www.thegundivas.com.  The article above cross-posted from the GunDivas.