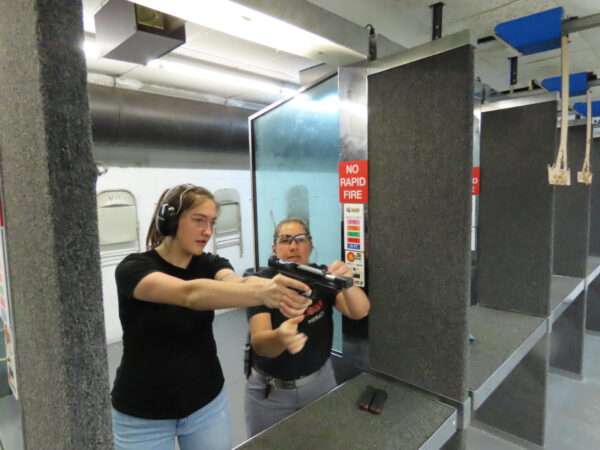 This 8-10 hour class is designed for the Novice shooter wanting formal education on proper gun handling and the basics of carrying a concealed weapon. This class also instills in its participants the right attitude necessary to own a firearm, how to apply the rules of gun safety, proper gun handling, firearm and ammunition storage, and fundamentals of good marksmanship.
This class more than satisfied the state requirements for obtaining a Colorado Concealed Weapons Permit.
Class includes a written test that must be passed with a 80% score.